Student Leader Application
December 6th - June 24th, 2018
Anchor Students is without a doubt one of the most important ministries in our church. Most people who become Christians, accept Jesus before they leave high school. We believe it is imperative to reach this next generation with everything we've got!
An Anchor Students Leader is expected to:
Be an active member at Anchor Church by attending Heart & Soul and regularly attending a weekend service.

Model for students the life of Jesus in your personal relationship with Him by doing your best to demonstrate Biblical standards.

Support the leadership, vision, and values of Anchor Church and Anchor Students.

Never be destructive or divisive.

Build relationships with and pray for students to whom you are ministering.

Consistently communicate with the Anchor Students Staff: if you are unable to attend a weekly Anchor Students service, questions, or if you have a suggestion.

Have a good, positive attitude at all times regarding Anchor Students activities.

Be real.

Have fun.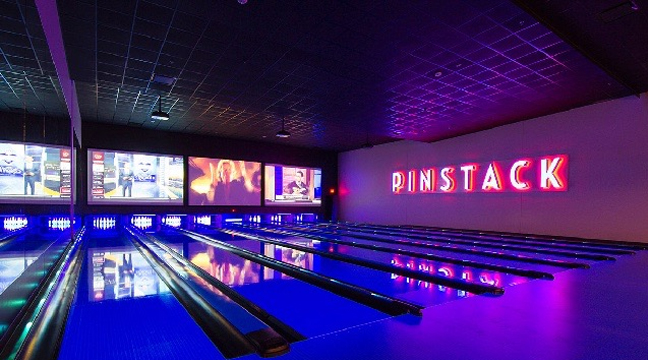 Middle School Meet Up - Pinstack, Allen
January 27th, 2018
$20
All of our middle school students are invited to join us at Pinstack in Allen from 6-8PM on January 27th.
635 Central Expy N, Allen, TX 75013
$20 per student: Includes 1 hour and a half of bowling, and 2 hours of free games and attractions including high ropes course, two-story laser tag, video games, rock climbing, bumper cars, giant foosball, and a laser maze. The $20 also includes buffet style food (Chicken tenders and pizza)!
Parents: Parents can drop off their students as there will be multiple chaperones and leaders there having fun with the kids!
If you have any questions, email students@myanchorchurch.com
Anchor Kids Baby Blessings!
January 28th, 2018
Anchor Kids Baby Dedications!
January 28th, 2018
Baby dedication Sunday is an exciting time at Anchor Church! Parents make a commitment before the Lord to raise their child according to God's Word and God's ways (1 Samuel 1:11, 26–28).
Be sure to register your child below and invite your friends and family to witness this special event!
The Heart of Stewardship - What God says about your money
February 4th - March 4th, 2018
Andrew Gwynn is a local businessman who is passionate about the power of the gospel to change lives, families, and communities. He serves as an elder at Anchor Church and has a strong gift in teaching.
In this Equip Class Andrew will empower us with "The Heart of Stewardship" directly from what God says about our money.
"The Heart of Stewardship" is a 5 week course that will strongly influence your perspective on your money and help guide you with Godly perspective for 2018!
Anchor Growth Track: Step One - Heart & Soul
February 4th, 2018
Learn the story, beliefs, and structure of Anchor Church, and find out how you can get connected and become a member of the church. We are excited to meet you, so join us for food and a brief overview of Anchor Church.
Location for Heart & Soul: 1885 Sawmill Dr, Allen, TX 75002
Snacks are provided & children are welcome! Registration is required for all children and adults.
Summer Camp 2018, Into the Night!
June 24th - June 28th, 2018
$0 - $285
Join us for our FIVE day, FOUR night camp!
Roll out to camp with dozens of your closest friends, cool out by the pool, and spend some time learning from our pastors. Also bring sunscreen - definitely do that. In short, have the best week of your life at Summer Camp (Into the Night theme), June 24-28. Tickets cover the cost of your meals, accommodations and all Camp events. Students are encouraged to bring cash for camp store goodies and extra free time activities if they'd like to. Tickets are non-refundable, but the sooner you sign-up, the more money you'll save.
Let us know if you need a payment plan by emailing students@myanchorchurch.com.